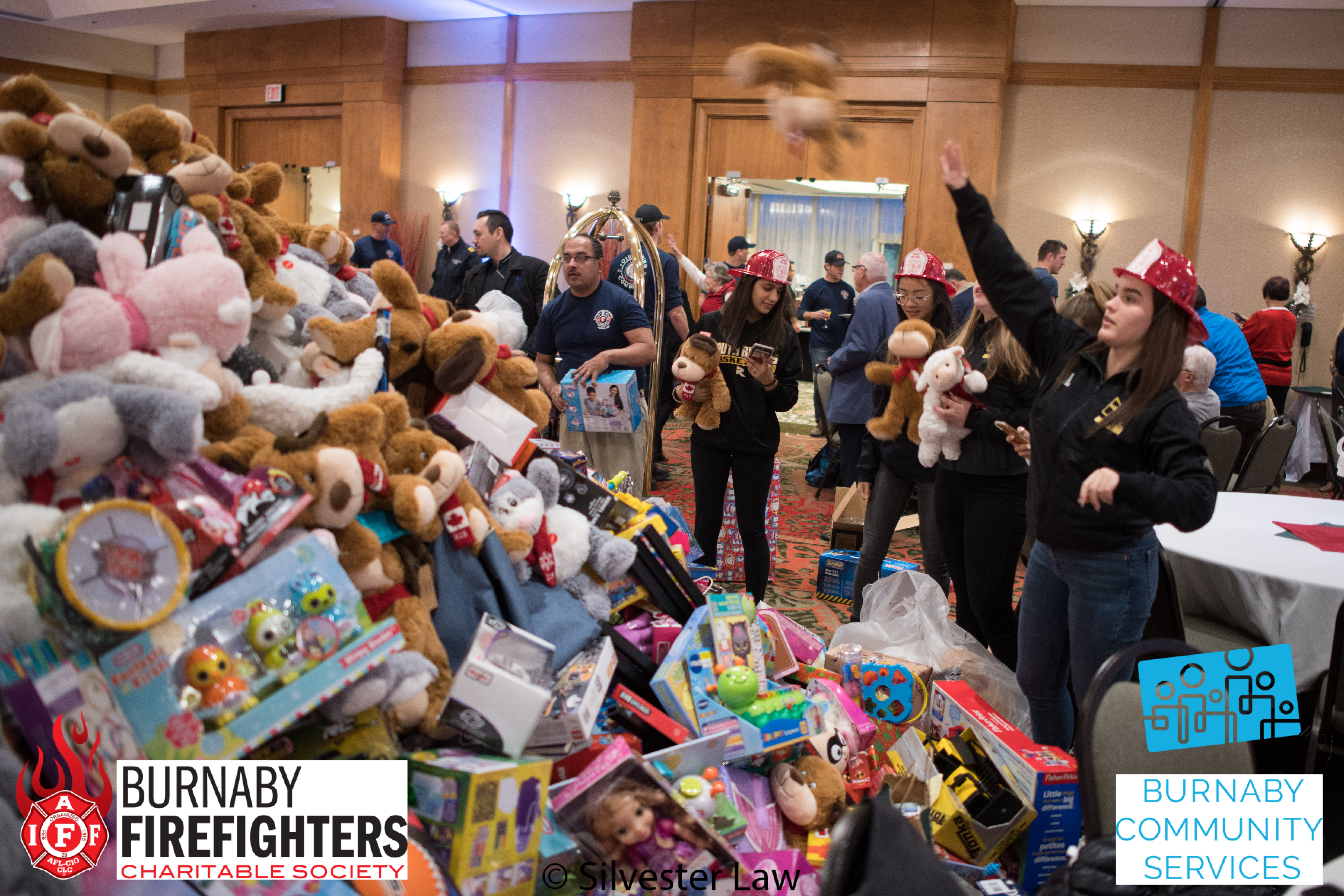 Pancake Breakfast & Toy Drive
Christmas time is our busiest season of the year. Last year, through the Burnaby Christmas Bureau, we made the season brighter for 3,016 people—including 1,667 children, 86 seniors and 60 unique individuals (those who are homeless or at risk of homelessness). Given the size of this initiative, we always welcome the support of others in our community.
Together, with the help of the Burnaby Firefighters, we organize and host Burnaby's only Christmas Pancake Breakfast & Toy Drive at the Hilton Metrotown Hotel in Burnaby.
The entry is free as long as if you bring a new gift for a child. In return, you will receive a free pancake breakfast or a continental breakfast to go! Live musical performances entertain the crowd as we place the gifts underneath the large Christmas tree in the center of the ballroom.
All monetary donations are split between 3 charities: CKNW Orphan's Fund, Burnaby Community Services, and The Burnaby Firefighters Charitable Society.
100% of the toys raised during the toy drive will benefit the Burnaby Christmas Bureau program.
RSVP FOR THE 2019 PANCAKE BREAKFAST - Date TBD. Please check back in November.
2018 Breakfast & Toy Drive - See photos here.
For more information, call us at 604-299-5778 or email info@bbyservices.ca.