Every Donation Helps
---
Families break the cycle of poverty
Seniors move away from isolation
Individuals access programs and services
& Create a better, stronger, and more sustainable community!
Your support is needed!
1 Donate Online
Whether a young family raising a child or a senior living independently, each of us will need help at some time in our lives, for ourselves or for our loved ones. Knowing that our community will be there for us can make a difference between remaining lost or finding our way to help.
Burnaby Community Connections is dedicated to connecting people, services and community. We provide our supporters with the opportunity to directly make a difference in our community:
$30 will buy a toy for a child from a family with low income through the Burnaby Christmas Bureau.
$120 will cover the cost of taking a senior to their medical appointments for 1 month.
$175 will help a child from a low-income family experience a week of Summer camp.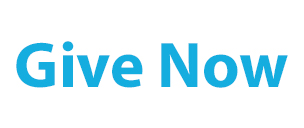 ---
2 Join an Event
Coldest Night of the Year Burnaby
On Saturday, February 24th, join Burnaby Community Services & The Society to End Homelessness for the 2nd Coldest Night of the Year Burnaby
Walk 2, 5, or 10km
Fundraise for the hungry, homeless and hurting in Burnaby
Feel a hint of the challenge faced by those experiencing homelessness during winter
For more information,
click here
.
---
Interested in becoming a sponsor?
We have many upcoming opportunities for you to showcase your brand. Send us your information to learn more.