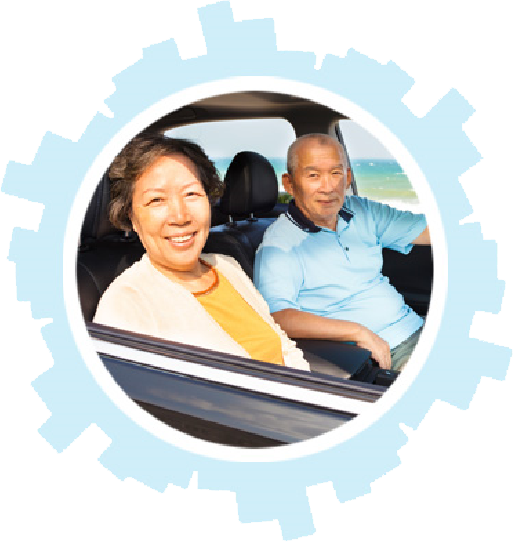 Seniors on the Move
Increasing and Improving Transportation Options for Seniors
Transportation can be a significant obstacle for a senior wanting to connect with friends and family, participate in social programs or even get out in the community for ordinary activities like shopping. Poor mobility and balance, declining cognitive ability, fare costs and language difficulties can be significant barriers to accessing transportation options. Seniors on the Move is a multi-sector collaboration to: (a) share and enhance existing services and best practices; (b) design innovative new services and partnerships; (c) help seniors plan for age-related changes to their transportation needs and connect them to appropriate options; and (d) advocate for improved transportation services.
Project Partners include Burnaby Community Services, BEST, bc211, Silver Harbour, SHARE, Collingwood Neighbourhood House
Seniors on the Move has a Steering Committee which meets monthly and plays a large role in both programming and public policy discussions. Steering Committee members include the project partners, as well as United Way of the Lower Mainland, TransLink, HandyDART (MVT Canada), ICBC, Vancouver Coastal Health, Fraser Health, Modo, SFU Gerontology, Immigrant Services Society, Seniors Services Society, Nurse Next Door, Insight Driving Solutions and SPARC BC.
For more information about the partners in this project see Allies in Aging Partners (link to About/Partners)
We also host quarterly Seniors Advisory Committee meetings with seniors across the region to better understand their transportation needs and test possible solutions to filling gaps. If you are a seniors struggling with transportation concerns and would like to have your voice heard, consider applying for the Seniors Advisory Committee by emailing Stephanie.williams@best.bc.ca.
Information taken from the Allies in Aging website.
For more information, call us at 604-299-5778 or email info@bbyservices.ca.